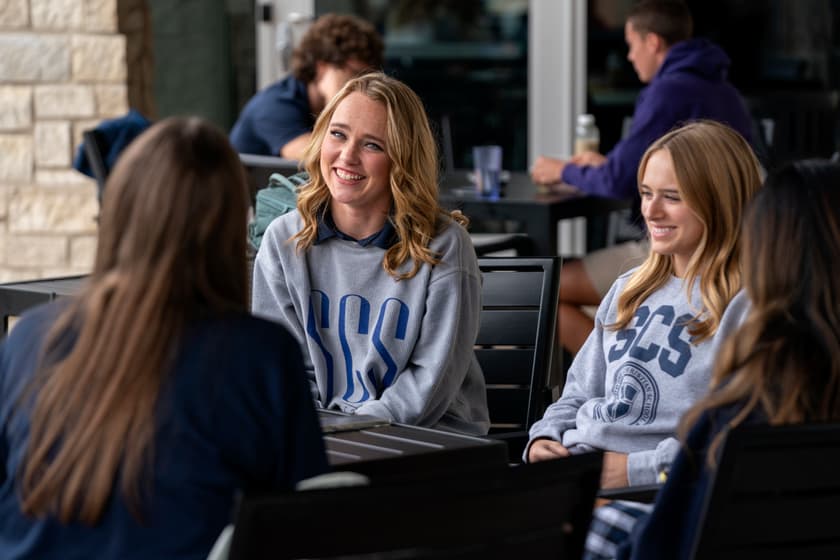 Give Every Year. Impact Every Day.
Your support enriches the experience of every student and faculty member and provides and variety of opportunities to strengthen our school and community. 
You can make an online gift using your credit or debit card. Making an online gift to Southwest Christian School is quick, easy, and safe. With our secure server, all information is safely submitted to the Advancement Department for processing. You should receive an e-mail confirmation of your gift shortly after submitting your gift. Please click HERE to make your secure gift online.
You can drop your gift off in person, we would love to visit with you, or you can mail a check made payable to Southwest Christian School:
Southwest Christian School
Advancement Office
P.O. Box 16279
Fort Worth, TX 76162-6279
You may also call us at 817.294.0350, Ext. 136 to make a gift over the phone.

Contact the Director of Family Engagement, Dr. Ami Butler, by phone at (817)294-0350, Ext.136 or email at ami.butler@southwestchristian.org to make a pledge or set up a recurring gift. This option allows you to make equal monthly installments.

Many organizations provide a matching gift benefit for their employees. Your employer may double, and in some cases, triple your personal gift. Please contact your employer's human resources department for eligibility requirements and to obtain a matching gift form. Next, complete the form and return it to the Advancement Department with your contribution. The Advancement Department will coordinate the remaining steps with your employer. Contact the Director of Family Engagement, Dr. Ami Butler, by phone at (817)294-0350, Ext.136, or email at ami.butler@southwestchristian.org.

Tangible personal property items are deductible at fair market value. Contact the Director of Family Engagement, Dr. Ami Butler, by phone at (817)294-0350, Ext.136, or email at ami.butler@southwestchristian.org.

You can support many specific programs or projects by donating restricted funds or by giving an in-kind gift. Areas of interest may include fine arts, athletics, library services, or special events. Please contact the Director of Family Engagement, Dr. Ami Butler, by phone at (817)294-0350, Ext.136, or email at ami.butler@southwestchristian.org.
Make a gift to honor a loved one or special friend. Birthdays, anniversaries, Christmas, special events, or in memory of an individual may all be occasions for a special gift. The donor will receive a gift acknowledgment and notification of the gift will be sent to the individual the donor designates.
Planned gifts provide a donor the opportunity to leave a legacy beyond your life on this earth. In many cases, there may be tax benefits as well. A bequest through a will, life insurance, charitable remainder trust, charitable lead trust, and retained life estates, are some ways to make a planned gift to Southwest Christian School. As with all charitable gifts, donors should consult legal and financial counsel before entering into any agreement.
The contribution of a life insurance policy can provide a significant gift and make an impact on future generations of Southwest Christian School. By designating Southwest Christian School as both the owner and beneficiary of the life insurance policy, the premiums are tax-deductible to the donor.
Wills — After providing for the needs of your loved ones, you can leave a bequest to Southwest Christian School's mission. By having your attorney prepare a new will or adding a supplement to your current will, you can make a gift of a specific dollar amount, asset, or percentage of the entire estate or the residual of your estate. Please contact your attorney and/or tax advisor before making any charitable gift.
Charitable Remainder Trusts — Charitable remainder trusts provide ways to make a gift that allows you to receive the income from a gifted asset for your lifetime or a specific time period, not longer than twenty years. When the trust term ends, whatever remains in the trust is distributed to Southwest Christian School. Please contact your attorney, and/or tax advisor to determine if a charitable remainder trust would fit your financial situation.
Naming opportunities are available in honor of donors who contribute a significant gift to Southwest Christian School. There are various opportunities to link names with special facilities or programs and each deserves special consideration. To find out more about naming opportunities or guidelines for leaving a legacy at SCS, please contact the Director of Family Engagement by phone at (817)294-0350, Ext.136, or email at ami.butler@southwestchristian.org.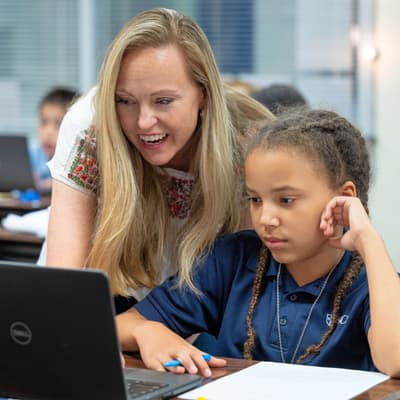 Endowment Gifts
Endowments provide initial, long-term revenue for SCS. Only the earnings of the endowment or a percentage of the endowment balance are used each year. Income from an endowment helps keep the cost of a Southwest Christian education affordable. If you are interested in discussing the possibility of creating an endowment tailored to your interests, please contact the Advancement Department at 817.294.0350, Ext. 136.
Endowment Funds
The Southwest Christian School General Endowment enhances the student experience by providing funding to improve facilities, technology, and faculty professional development, among other areas. Your gift to the SCS General Endowment has a lasting impact, providing perpetual support to equip students to serve as Christian leaders in the world.

The President's Fund provides tuition assistance to Southwest Christian School families facing extraordinary financial circumstances that go beyond the reach of our traditional financial aid models. These transactions are confidential, and all gifts to the President's Fund are tax-deductible. The monitoring and distribution of these funds are determined by a committee.

The 43 Foundation was established in 2002 in memory of Paul Miller, number 43 on the SCS football team, and a member of the 1999 graduating class of Southwest Christian School. The annually awarded scholarship is designed to recognize two students from the junior class whose participation in athletics exemplifies Paul's exuberant character, determination, and competitive spirit. The recipient of this scholarship should maximize his or her God-given ability in order to make the highest possible contribution to the team. This individual should be prepared, energetic, and work diligently to achieve their utmost athletic potential while always putting the team ahead of individual goals. This is not an award for the most outstanding athlete but recognizes the superior spirit.

The Sharron Drury Endowment Fund was established in 1998 in honor of past SCS President, Sharron Drury. The endowment is dedicated to supplementing teachers' base salaries and continuing education opportunities.

The Tidwell and Campbell Scholarship Endowment Fund was established to fund one tuition scholarship per year for a worthy Southwest Christian School student who might otherwise not receive a Christian education.

The Ryan Rambo Foundation was established in 2006 in memory of the life of Ryan Rambo. It honors the way Ryan lived and the way he touched others while at SCS.The fund is designed to award an annual scholarship to an SCS male student during his junior year to be used toward tuition for his senior year at Southwest Christian School. The recipient must have attended SCS their entire sophomore and junior years. The recipient should possess similar character traits as Ryan, such as being Christ-focused, integrity, good-hearted, compassionate, a leader as well as a conscientious student. The recipient should be a well-rounded student actively involved in school activities and possess a positive, humble attitude and a great sense of humor.

The Willson Rall Endowment Fund was established to provide additional tuition support for SCS families who require financial assistance to be able to have their student or students enrolled at Southwest Christian School after suffering the loss of a parent, guardian, or sibling.

There are many ways to make a difference
We appreciate your support
give now