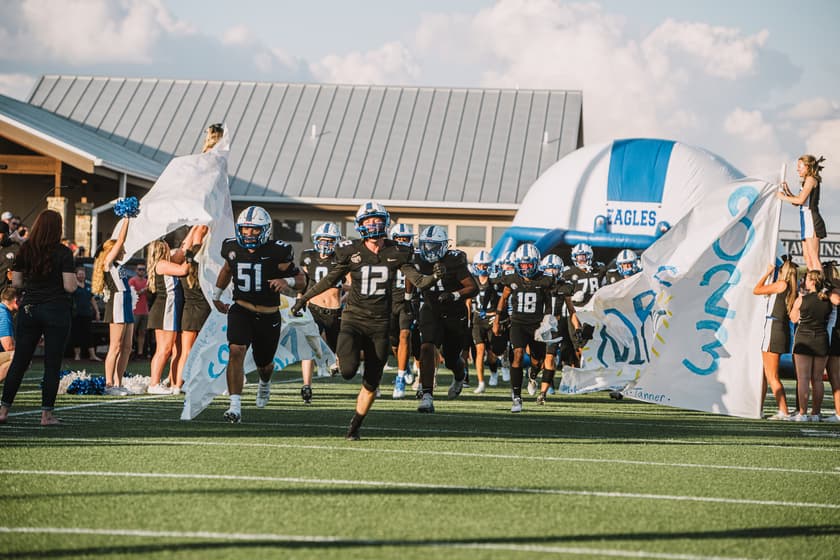 Home of the Eagles!
The Eagle Athletics program provides a platform for students to learn life lessons through sports and allow for opportunities to grow as Christian leaders in the world. Coaches are committed to promoting sportsmanship at all levels with a strong focus on team play over self.
Eagle Athletics Website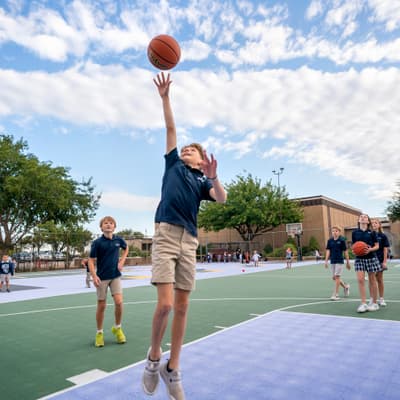 Elementary Athletics
The Chisholm Trail Campus Athletics program encourages the health and well-being of the whole child through a variety of sports and is available for kindergarten through sixth-grade students. Health and personal fitness practices are incorporated to help establish long-term habits. Good Sportsmanship and Christian conduct are foundational and encouraged daily.

Fall: Volleyball, Cross Country, Football, Junior Eagle Cheer
Winter: Basketball

Spring: Indoor Soccer

Summer Camps: Football, Basketball Volleyball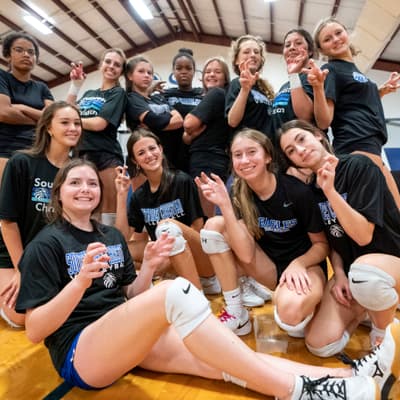 Middle School and High School Athletics
The Lakeside Campus Athletics course specifically comes with the opportunity to participate in an array of activities with programming that includes 18 different sub-varsity and varsity level sports that often compete at the championship level.

learn more