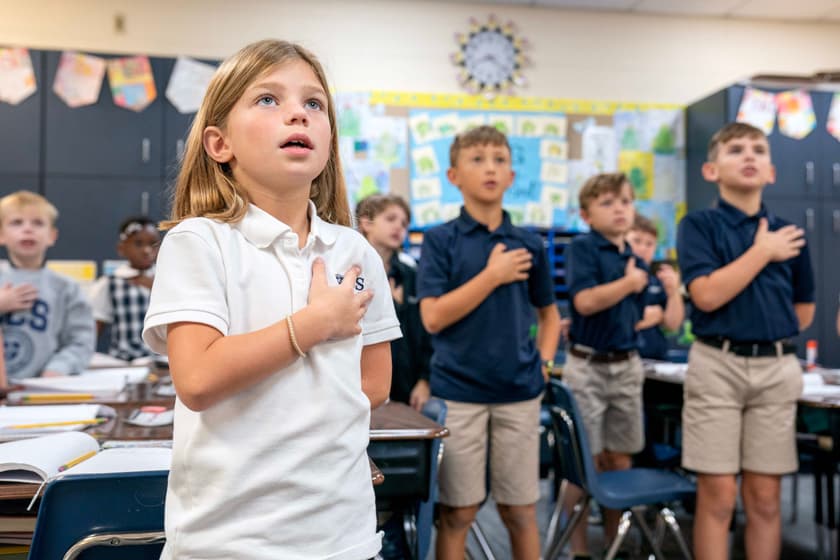 Welcome to Elementary School
The Southwest Christian School elementary curriculum builds on the core subjects of Bible, language arts, reading, mathematics, social studies and science to equip students to think critically, write effectively and solve problems successfully.
Through enrichment classes, students gain a global perspective, use technology confidently and develop creativity and individual talents. As students progress through the elementary years, they develop responsibility, independence, self-directed learning and a servant's heart for community service and ministry to others. Fifth and sixth-grade students participate in a "middle school model" and rotate among core content specialists. High-achieving students are grouped together for mathematics and language arts in hopes that they will qualify for advanced academic placements as 7th graders.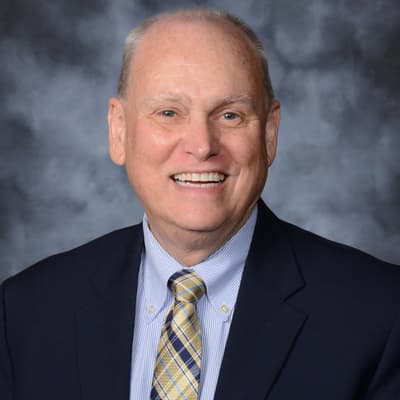 A letter from the Elementary Principal
The Capturing Kids' Hearts Model
Capturing Kids' Hearts is a program that places a fully integrated focus on the teacher-to-teacher, teacher-to-student, and student-to-student relationship. Primary focuses and instruction include social contracts in each classroom, teaching students the leadership skill of giving affirmations, empowering students to be student leaders for the class and campus, and classroom management and accountability that creates self-managing groups. The CKH foundation is the impetus for a positive and trusting relationship between the educator and student which in turn sets each student up for emotional, academic, and social success in school and beyond. Primarily, SCS follows biblical principles to guide us in these positive relationships as we are called to be a light and vessel for Christ through action and word.

Curriculum
The focus of the Bible in elementary school is centered on teaching students Biblical principles and truths and helping them to apply them to their daily lives. The curriculum includes Bible reading, scripture memorization, discussions, activities, and service projects. Biblical truth is woven throughout all subject areas and is the lens through which students are encouraged to view the world.

The Reading and language arts curriculum in early elementary begins with phonemic awareness activities, phonics, sight words, and vocabulary development. Students then begin using high quality, balanced literature, tools, and strategies to grow into lifelong readers. The curriculum combines phonics, grammar, spelling, vocabulary, writing, and handwriting instruction. It allows for differentiation through hands-on experiences and the full use of today's latest technology like Smart Board activities and digital student editions. 

Elementary mathematics instruction begins with a strong foundation based on concrete experiences using manipulatives and practicing new skills. Confidence and automaticity with math facts are critical as concepts become more complex. Students learn problem-solving strategies that help them apply mathematics to real-world situations.

Students at each grade level are engaged in science through topical studies. The scientific process is taught, and resource books, videos, hands-on labs, Internet, and group projects enhance student understanding. All students participate in weekly lab experiences either in our state-of-the-art science lab or in outdoor education at Old MacKirk's Farm.

Early elementary students begin social studies with literature-based units about their neighborhoods and communities and how they work. As the students move through the grades, their focus widens as they analyze the United States, world history and geography, compare cultures, and use map and globe skills. Students read, write, discuss and research societies. Maps, literature, Internet resources, periodicals, and field trips enhance the curriculum.

Enrichment Subjects
The art program at the elementary level encourages and develops artistic expression during visits to a fully equipped Art Studio. The goal of the program is to help students gain an understanding of how media, technique and processes are used to create works of art. Technology is woven into the program through on-line resources; virtual museum access and art history integration. The Art Studio is equipped with a SMART board and Elmo document camera along with a pottery wheel and kiln and a full area of materials in which to create, explore and discover the world of art.

The spacious elementary library is the hub of activity, fully stocked with over 20,000 volumes and a circulation of more than 2,500 volumes per month. Students have access to the accelerated reader on a bank of available computers. Students attend regularly scheduled library visits each week and teachers communicate current needs to the librarian to support students' efforts in regard to research, book selection, and encouraging the exploration of various genres. The Librarian serves to motivate and inspire readers with current exposure to new characters, authors and offerings available. Students and families have full use of the library and check out system. The SCS library even offers summer hours to accommodate young readers' hunger for good books.
The music program is designed to foster and encourage musical literacy, musicianship and nurture a students love for music. Opportunities abound in this fine arts class to inspire God's given musical talent. The Music Studio is equipped with a full array of resources to support music learning from an exquisite grand piano to a complete selection of Orff Instruments. Additionally, 5th and 6th grade students have a choice of Band or Choir during the regular school day. Music competitions, performances and community outreach make the SCS Music program a success.
The PE program encourages the health and well being of the whole child. Fundamental movement skills are taught in a variety of age-appropriate activities to increase enjoyment and establish life- long desire to remain active. Health and personal fitness practices are incorporated to help establish long-term habits. Good Sportsmanship and Christian conduct is foundational and encouraged daily.
Conversational Spanish is taught at the elementary level, and the program is designed to develop basic familiarity with practical language and an appreciation for respective cultures. An audio-lingual approach (hearing and speaking) is used within a friendly and informal atmosphere. Active participation is the key ingredient and a wide variety of activities provide opportunities to practice. Students receive a better understanding and appreciation for other cultures and people in our world.

The goal of the elementary technology program is to develop students' technology skills while at the same time integrating iPads, Chromebooks and computers into the classroom curriculum. Technology is viewed as an educational tool to be used both creatively and responsibly for teaching and for learning. Chisholm Trail Campus is blessed with a fully equipped computer lab, and students participate weekly in technology education with an instructor. Teachers are continuously encouraging innovation in the classroom.

The Martin Science Exploration Center serves to support the elementary science curriculum. Students have access to a large variety of materials and resources and a Science Lab Instructor to facilitate and coordinate experiences to support the grade level teachers. Students discover God's creation by exploring the smallest parts of an atom to the largest part of the universe.

About the Principals
Leadership Spotlight
Chisholm Trail Campus (Pre-K - 6)
Phone: (817) 294-0350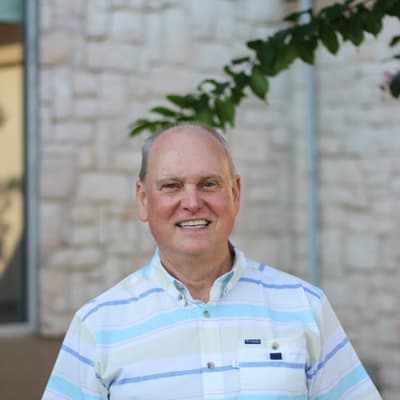 Justin Kirk
Elementary Principal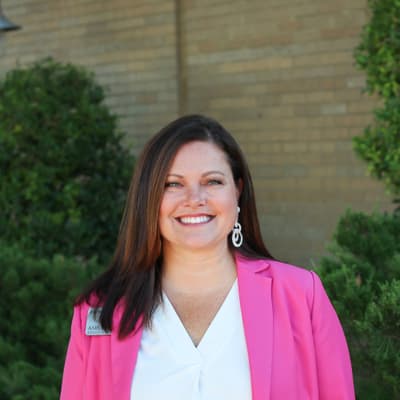 Ashley Howard
Associate Elementary Principal