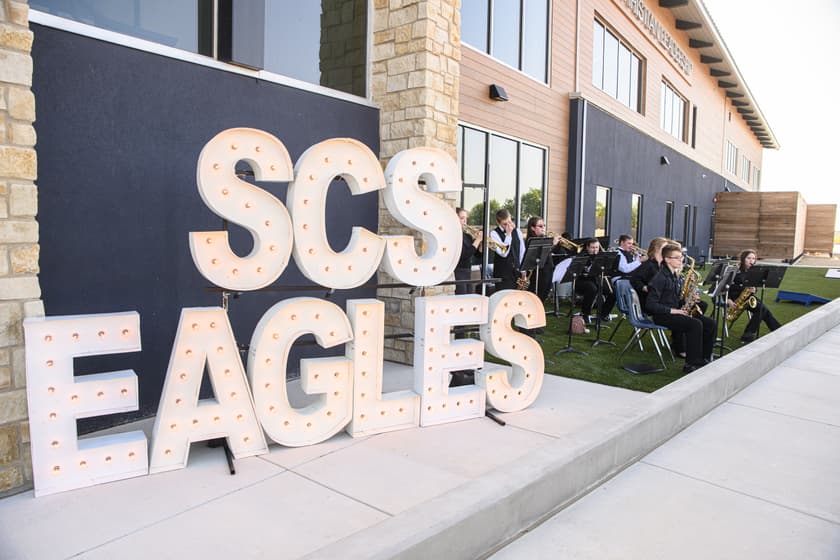 October 25, 2023
Clay Shoot
The Annual SCS Clay Shoot takes place every fall. It is a day of community building and fun while supporting the Excellence Fund!
Learn More
September 22, 2023
North Texas Giving Day
Every year we participate in North Texas Giving Day. A day when the North Texas community comes together to support local organizations. In past years we have celebrated with a curb-side pep rally where students and their families were greeted by SCS cheerleaders, drumline, and even Zeke the Eagle as they arrived on campus. It is always a day of community building and excitement as we work together to reach our fundraising goal. 
Annual Auction and Dinner
The Annual Auction and Dinner brings together the community each spring for a fun evening of fellowship, including live and silent auctions, dinner, and entertainment. This annual event is one of the major sources of support for SCS. 

Pursue Excellence
Thank you for investing in the future at SCS, where Christian education can shine!
Excellence Fund