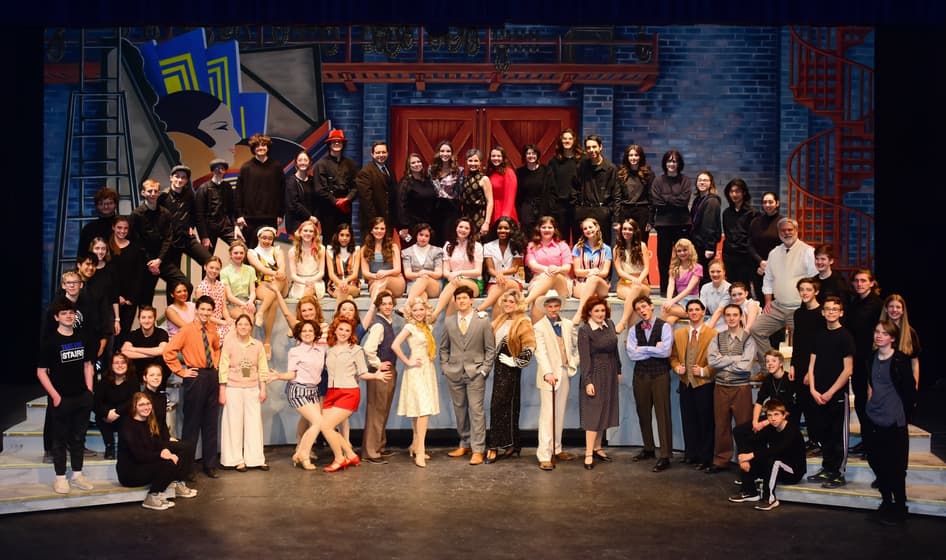 Statement of Purpose
The Southwest Christian School Arts Department develops an appreciation of the arts from process to product. We seek to awaken students to the God-given talents in them, educate them in the disciplines of the arts, and build on our legacy of excellence with Christ at our center.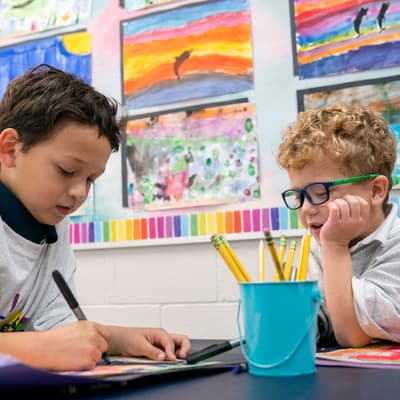 Elementary Arts Education
There is a rich curricular arts education in music and visual arts as part of the core instruction at our Chisholm Trail Campus. Additionally, students enroll in beginner band, studio art, theatre arts, and choir to further develop their artistic education experiences.
Elementary Curriculum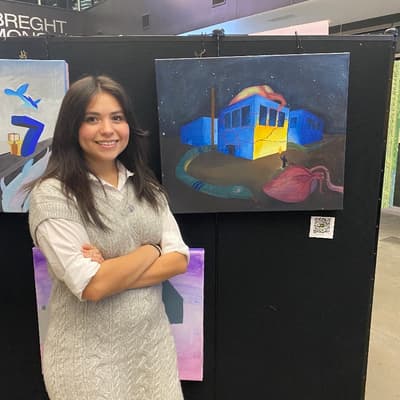 Visual Arts
SCS Visual Arts students experience professional direction and encouragement to enhance their abilities and are equipped to use this direction to aid in continued education or production of art work. All Visual Arts students have opportunities to showcase exceptional work in a formal gallery exhibit. SCS Visual Arts graduates produce and critique art based on the "critical method" standards and draw from Art history in their perception of their work and the world around them. SCS Visual Arts graduates produce art with an understanding of the 'Elements of Art' and 'Principles of Design'. A differentiated portfolio of work is created by all SCS Visual Arts students. Recognition of beauty in the world based on God's example of art in nature and personal abilities given by God are expectations of all SCS Visual Art graduates.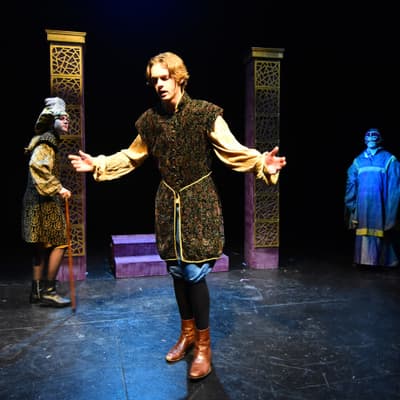 Theatre
SCS Theatre Arts students develop knowledge and practices in connecting their art in performance to the Creator. SCS Thespians understand human behavior and awareness of self. They have developed thinking and empathy through relationships with others. The SCS theatre student is able to use stage terminology, directions, and applications with skill. Theatre history is appreciated and drawn from for understanding and use in performance. SCS Theatre students have an opportunity to develop their skill in theatre arts through an honors track advanced acting class. An SCS theatre graduate understands the arts industry and ways to utilize their skill in a variety of career paths. Advanced communication skills, use of the voice, and critical thinking are exhibited in a SCS theatre graduate. Theatre etiquette and attendance are well practiced in the SCS Theatre Program.
Establish a legacy
The Arts Guild consists of SCS patrons who show support, both hands-on and financially, for our efforts in bringing quality, show-stopping, artistically engaging 2023-2024 arts education and production season to the SCS community.
Fine Arts Guild Membership
Music
The SCS Music Program develops confident, well rounded vocal and/or instrumental musicians. Graduates have a proficient understanding of music theory demonstrated through analysis composition and application in rehearsal and performance. SCS Music students have an opportunity to develop their skill in music through an advanced honors track instrumentally and in vocal performance. Graduates excel individually in both performance and competition.